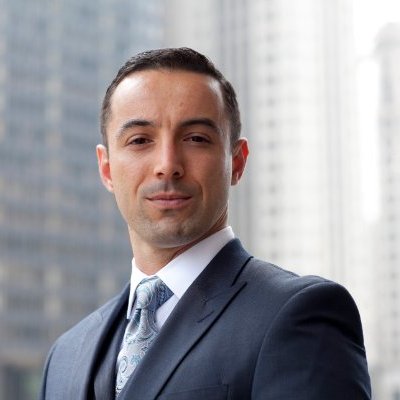 In June of 2015, I started contemplating a radical decision that would change the course of my life forever – I was considering leaving the Navy for corporate America.
One issue every transitioning veteran faces is figuring out how to write a resume. There are many resume writing websites out there, many with specific tips for certain jobs and industries. However, the abundance of information, and misinformation, can be overwhelming which is why finding a trusted site with good information is important.
Like most veterans, I drowned myself in websites taking resume samples from other people and tailoring them for my own career goals. In the end, I thought I had an okay resume, at least one strong enough to get me interviews. At about this same time, I learned about VMock and its resume builder tool which is used by many top universities like Stanford, Northwestern, University of Chicago, London Business School, and many more. Knowing the user base of VMock immediately increased my trust and reliability on the website, but little did I expect the simplicity and detailed feedback tailored to my resume from a website.
VMock is about as user-friendly as it could possibly be. I uploaded a PDF resume in a PDF file to their website, which runs an analytics tool on your resume to ensure you have the correct standard format, proper spelling, do not overuse certain words, and that you've covered a few important areas such as: 1) Teamwork 2) Leadership 3) Analytical Abilities 4) Communication Skills, and 5) Initiative – all skills that any employer is looking for you to have, regardless of your targeted industry.
After running the analytics tool, VMock grades your resume on a scale of 0-100, and tells you how you compare to the average user. Furthermore, and possibly the most important feature of this resume writing tool, is that it marks up your resume and identifies all the areas that could be improved AND provides you with a recommendation on how to improve it. This includes formatting, spelling, word usage, bullet composition, and even helps you emphasize certain skillsets which you could benefit from highlighting. On top of all this, VMock provides commentary and explanations as to why they recommend these changes, thereby allowing you to make the ultimate decision if the change is appropriate for your resume and personal goals.
Resume writing is an iterative process. You are likely to upload your resume into VMock a few times after each revision to get new feedback. It is exciting to see how the feedback changes, and how much your score improves relative to your peers following each upload. The instant gratification of seeing your score improve, along with your resume format taking form, makes using VMock productive and fun.
At the conclusion of my experience with VMock, I barely recognized my resume. The resume I once thought was sufficient exists no more. I now have a clean, concise, and strong resume that I could not have imagined back in 2015 when I decided to leave the Navy. Furthermore, I continue to use VMock every year to update and refine my resume as there are always opportunities to improve upon, especially as one gains experience in an industry or considers a lateral move.
In short, I am a strong advocate and supporter of VMock. As a veteran with no prior experience in resume writing, I believe it afforded me the proper tools, explanations, and direct feedback that I needed to rewrite my resume and find my new career.
Thank you VMock team for all your help and continued improvement to your website!
Sincerely,
Victor P.
0